Classes have begun at Sunshine Academy Chengdu in October 2016! After months of training and preparation, official Sunshine Academy classes are underway. The Chengdu Children Welfare Institute has partnered with Sunshine Academy to provide progressive and child-centered education!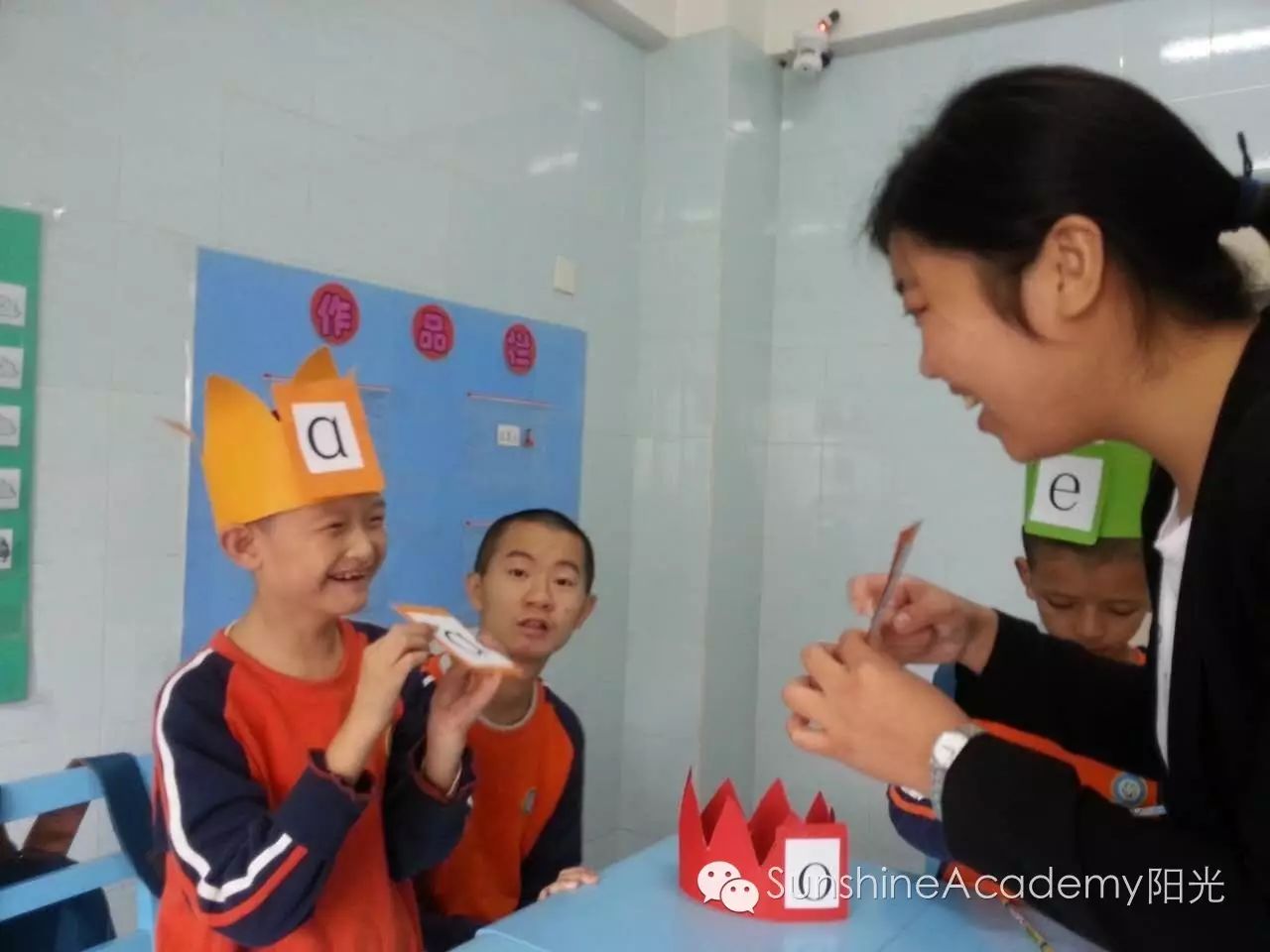 On his first day of Sunshine Academy classes, Mario would get out of his chair, walk around and want to touch all of the things in the classroom. Sunshine Academy director Samantha Sun knew that before she could teach Mario some English words, she needed to help him learn to have good behavior in the classroom. So Samantha used her teaching assistant Yolanda as her example for the students. Yolanda acted as a student, sitting nicely in her chair, following the teacher. As Samantha praised Yolanda, Mario and his classmates got the idea. After just one week of Sunshine Academy, Mario is learning to stand up and sit down at the appropriate times and follow his teacher.
Our new team of teachers in Chengdu have eagerly learned Sunshine Academy philosophies of lovingly developing boundaries and giving children freedom within those boundaries.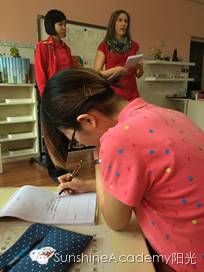 Thanks to the openness of the Chengdu Children Welfare Institute, the hard work of the teaching team and the generosity of our school sponsor Strax, Sunshine Academy is well on its way to affect the lives of some awesome kids!